Mar 24, 2017
Regular listeners will know that just a couple of days ago I released by 200th episode, where I was interviewed by the one and only Mark Schaefer. Well today, I'm returning the favour (well, to be honest, he's the one doing all the favours) and talking to him about his new book, KNOWN.

Podcast: Subscribe in iTunes | Play in new window | Download
Sponsor Message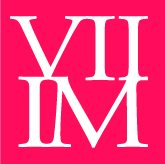 This podcast is brought to you with the help of Seven Investment Management, a firm of investment managers based in London. They specialise in multi-asset investing, bringing institutional investing techniques to ordinary people like you and me. 7IM put their name to my show and to my site because they believe in what I'm doing, trying to get decent, easy-to-understand financial information out to the world. I'm very grateful to them for their support. You can see what they're up to at 7im.co.uk
Becoming KNOWN
For those who don't know, Mark Schaefer is one of the leading lights in the online marketing space. Now that's a busy space, but his enduring wisdom marks him out as someone who not only gets how to do the whole online marketing thing, but who can teach it effectively, without resorting to peppy motivational lines.
His premise about becoming KNOWN applies to anyone with a message they need to be heard, a business or cause to promote, or who wants to improve their own standing in any sphere of life.
He's also one of the sweetest guys very generous with his time and expertise, and I'm so glad I decided to bring him on.
Resources
Mark's Website: Businesses Grow
Book: KNOWN (Amazon affiliate link)
Workbook: KNOWN Personal Branding Workbook (ditto)
Mark on Twitter: @markwschaefer
Video: Pete as the Easter Bunny
KNOWN Case Study: Antonio Centaro
KNOWN Case Study: Zander Zon
Book: Peter Drucker - Innovation and Entrepreneurship (Amazon affiliate link)
Transcript
As always there is a transcript available for the entire show. you can get it by clicking the huge blue button below: [Coming Soon]
Competition
For the chance to win one of five copies of Mark's book KNOWN, please leave a comment below telling me why you think becoming KNOWN will help your cause/business/career/whatever. I'll choose my favourites to receive a book.
Share the love
If this show is of any use to you, it would help me massively if you would take the time to leave me a review on iTunes. This has a huge impact on keeping me near the top of the rankings, which in turns helps more people to find the show and to subscribe. Just click the button below: