Mar 9, 2016
Now the EU referendum has been announced, there is one question which I am starting to hear over and over again: How will Brexit affect my investments? Today I'm speaking to friend of the show, Justin Urquhart Stewart of Seven Investment Management, he of the red braces fame, and ask his opinion. He also tells us how he is going to vote and why…

Podcast: Subscribe in iTunes | Play in new window | Download
Sponsor Message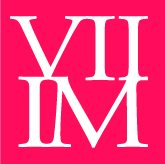 This podcast is brought to you with the help of Seven Investment Management, a firm of investment managers based in London. They specialise in multi-asset investing, bringing institutional investing techniques to ordinary people like you and me. 7IM put their name to my show and to my site because they believe in what I'm doing, trying to get decent, easy-to-understand financial information out to the world. I'm very grateful to them for their support. You can see what they're up to at 7im.co.uk
How will Brexit affect my investments?
Since 1973 the UK has been a member of the European Economic Community, and we voted in a referendum to stay within it in 1975. Well, I didn't, as I was born that year!
Since then, the EEC has changed beyond all recognition and now, on June 23rd we're going to be given the chance to vote again on whether we should stay or leave what is now called the EU.
As you can imagine, my clients have been asking the question - what will the British Exit, or Brexit mean for investments? So I have been reading, listening and watching what I can to try and get on top of the pros and cons of each camp. The first person I called was Justin Urquhart Stewart, who returns to the MeaningfulMoney podcast for the fifth time!
In this session, you'll discover:
What affect the announcement of the EU referendum has already had on investments
Justin's view on the pros and cons of a British exit from the EU
Some clear parallels between the pressures currently being faced by the EU and those faced in ancient Rome
Some of the key drivers of the current market volatility, apart from the EU referendum
How Justin Urquhart Stewart is planning to vote in the referendum
The best plan for riding out market volatility, whatever the result
I think there are so many facets to this debate and it will depend very much on your point of view. And it was ever thus, right? We'll make the decision based on what it means for us, perhaps at the expense of the greater good. Ah well, we'll see, sometime on June 24th probably, what the outcome will be
Resources mentioned in this show
Transcript: As always, there is a full transcript of this show available by clicking the big blue button below:
Join the conversation
I love to read and respond to your comments, so please do join in and share. Question: How are you planning to vote, and why? Please keep any comments respectful, or I'll just delete them and block you ;-)
Share the love
Hugs and kisses to Sparky Lu, and O-J P for their reviews this week - much appreciated folks!
If this show is of any use to you, it would help me massively if you would take the time to leave me a review on iTunes. This has a huge impact on keeping me near the top of the rankings, which in turns helps more people to find the show and to subscribe. Just click the button below: