Dec 16, 2015
For the month of November I conducted a survey of you, my excellent listeners and readers, to find out more about you and about how I can serve you better. In this week's show, I'm going to take a look at those results and let you know what they mean for this show and the site in 2016.
Podcast: Subscribe in iTunes | Play in new window | Download
Sponsor Message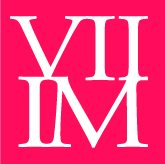 This podcast is brought to you with the help of Seven Investment Management, a firm of investment managers based in London. They specialise in multi-asset investing, bringing institutional investing techniques to ordinary people like you and me. 7IM put their name to my show and to my site because they believe in what I'm doing, trying to get decent, easy-to-understand financial information out to the world. I'm very grateful to them for their support. You can see what they're up to at 7im.co.uk
In this session:
OK. The survey took on average two and a half minutes to complete, so you may wonder just how much information I can glean from such a short survey. But, I have been reading, folks. And those questions were very carefully chosen for maximum effect, so let's look at the stuff I got to KNOW about you, my lovely audience, and then we'll look at what I'm going to DO with that information.
In this session, you'll discover:
The age range of my listeners
How much you're worth!!
Where in the world you are based
Your employment status
The stage in your financial lives that most of you are at right now
What I plan to do with the MeaningfulMoney content next year
The courses I'm aiming to produce
BIG news for would-be investors
Resources mentioned in this show
Join the conversation
I love to read and respond to your comments, so please do join in and share. Question: What do you want to read/hear/learn about in 2016. Let me know and I'll do my best to cover it!
Share the love
Hugs and kisses to JackNassisBaby, Steege77 and ap_in_dc for their reviews this week - much appreciated folks!
If this show is of any use to you, it would help me massively if you would take the time to leave me a review on iTunes. This has a huge impact on keeping me near the top of the rankings, which in turns helps more people to find the show and to subscribe. Just click the button below: