Jan 25, 2017
This week I welcome back friend of the show and previous guest, Chris Budd of Ovation Finance. Chris is going to help us find the reason for building wealth. After all, the idea is not just to get rich, but to enjoy that money one day.

Podcast: Subscribe in iTunes | Play in new window | Download
Sponsor Message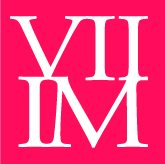 This podcast is brought to you with the help of Seven Investment Management, a firm of investment managers based in London. They specialise in multi-asset investing, bringing institutional investing techniques to ordinary people like you and me. 7IM put their name to my show and to my site because they believe in what I'm doing, trying to get decent, easy-to-understand financial information out to the world. I'm very grateful to them for their support. You can see what they're up to at 7im.co.uk
Why bother building wealth?
Multi-asset funds should, in my not-so-humble opinion, form the core of anyone's portfolio. They are a kind of fire-and-forget, off-the-shelf, done-for-you portfolio of assets, which will work for you over time.
In this session, you'll discover:
Chris' definition of what wealthy means
Some of the different motivations he has come across in his career
The questions Chris asks to help people discover and verbalise their objectives
The issues that often hold people back
The ways that Chris has helped people overcome these self-limiting beliefs
The link between clarity of a vision and its likelihood of being realised
Resources mentioned in this show
Book: The Financial Wellbeing book - buy from Penny Brohn (more proceeds to the cause)
Book: The Financial Wellbeing book - buy from Amazon (only if you have to!)
Chris' Financial Planning practice: Ovation Finance
Podcast: How to talk to your partner about money
And of course, there's always a transcript of the show available by clicking the mahoosive blue button below: [Coming Soon]
Join the conversation
I love to read and respond to your comments, so please do join in and share.
Question: What is your definition of becoming wealthy? Let me know in the comments section below.
Share the love
If this show is of any use to you, it would help me massively if you would take the time to leave me a review on iTunes. This has a huge impact on keeping me near the top of the rankings, which in turns helps more people to find the show and to subscribe. Just click the button below: