Nov 23, 2016
It's a new season here on MeaningfulMoney and we're going to be building on the previous two seasons and talk about how to build wealth the right way, that is for the long term. I work with clients every day who have been carefully building wealth over many years, and have done so without living like monks along the way. I am seeking to emulate those people and in this season, I want to try to impart what I am continuing to learn and apply.
Podcast: Subscribe in iTunes | Play in new window | Download
Sponsor Message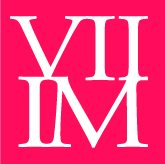 This podcast is brought to you with the help of Seven Investment Management, a firm of investment managers based in London. They specialise in multi-asset investing, bringing institutional investing techniques to ordinary people like you and me. 7IM put their name to my show and to my site because they believe in what I'm doing, trying to get decent, easy-to-understand financial information out to the world. I'm very grateful to them for their support. You can see what they're up to at 7im.co.uk
Building Wealth
OK, so we did a whole season on investing, back in Season 2, and talked about decision-making in Season 3. When I talk about building wealth, I'm not just talking about investing and the mechanics of doing that, but about bringing together all the necessary disciplines to increase your net worth, and your sense of financial wellbeing. Today I want to lay the groundwork for the season. Not sure how many episodes there will be, but it will be at least seven, maybe more. I'm excited to get started…
In this session, you'll discover:
Why it's important to define wealth correctly
My preferred definition of what it means to be wealthy
That there's no 'right' way to build wealth
Why it's important to use all the tools at our disposal
The fundamentals which must be in place before you even think about building wealth
Why you should create a vision for your future to hold on to
Resources mentioned in this show
Book: Robert Kiyosaki - Rich Dad, Poor Dad
Blog: The Definition of Wealth
Podcast: Cash Flow or Capital Gains, with Buck Joffrey
Video: Harnessing the power of compounding
Podcast: Informed Choice Radio
Join the conversation
I love to read and respond to your comments, so please do join in and share.
Question: Do you have the basics in place? If not, what are you goign to do about it?!
Share the love
If this show is of any use to you, it would help me massively if you would take the time to leave me a review on iTunes. This has a huge impact on keeping me near the top of the rankings, which in turns helps more people to find the show and to subscribe. Just click the button below: