Nov 16, 2016
Today, I'm chatting to Buck Joffrey MD, an investor from the US, and creator of the Wealth Formula Podcast. Buck's bio says that he believes traditional investing in stocks and shares for capital growth is no longer relevant and that cash flow is everything. That piqued my interest, and so that's the topic of conversation - cash flow or capital gains?
Podcast: Subscribe in iTunes | Play in new window | Download
Sponsor Message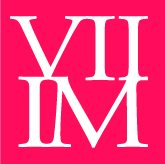 This podcast is brought to you with the help of Seven Investment Management, a firm of investment managers based in London. They specialise in multi-asset investing, bringing institutional investing techniques to ordinary people like you and me. 7IM put their name to my show and to my site because they believe in what I'm doing, trying to get decent, easy-to-understand financial information out to the world. I'm very grateful to them for their support. You can see what they're up to at 7im.co.uk
Cash Flow or Capital Gains?
Buck Joffrey has been there and done that. He's amassed an eight figure net worth using the principles he espouses in this conversation. But I have some reservations/clarifications for the UK market, which I cover after the call. In this session, you'll discover:
The trigger that led Buck to begin investing
Why Buck thinks investing for capital gains is inferior to investing for cash flow
Whether or not he thinks there is any case for investing in the traditional way
Some ways Buck recommends for even those with ordinary incomes to get onto the cash flow bandwagon
Some likely potholes which might get in the way of success
Buck's view on debt, and how to use it
Resources mentioned in this show
Book: Robert Kiyosaki - The Cash Flow Quadrant Podcast: Real Estate Guys Podcast: The Property Podcast Buck Joffrey: Podcast and Website
Transcript
And, as always, a full transcript is available by clicking the mahoosive blue button below:
Join the conversation
I love to read and respond to your comments, so please do join in and share.
Question: So what do you think? Cash flow, capital gains, or both?
Share the love
If this show is of any use to you, it would help me massively if you would take the time to leave me a review on iTunes. This has a huge impact on keeping me near the top of the rankings, which in turns helps more people to find the show and to subscribe. Just click the button below: