Apr 13, 2016
This week I'm going to be looking at the subject of Net Worth, a subject I covered briefly back in Session 93. Back then I defined it and talked about how to increase it, but today's session is a deeper dive into the subject, inspired by an email conversation I had with a listener called David.
Podcast: Subscribe in iTunes | Play in new window | Download
Scroll down for the cheatsheet for this session...
Sponsor Message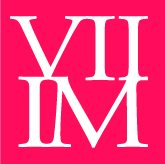 This podcast is brought to you with the help of Seven Investment Management, a firm of investment managers based in London. They specialise in multi-asset investing, bringing institutional investing techniques to ordinary people like you and me. 7IM put their name to my show and to my site because they believe in what I'm doing, trying to get decent, easy-to-understand financial information out to the world. I'm very grateful to them for their support. You can see what they're up to at 7im.co.uk
Net Worth - How Much Is Enough?
Listener David from Glasgow is on the MeaningfulMoney mailing list, and I love for people to hit reply and ask questions and offer suggestions for topics they'd like me to cover.
David and I got into conversation about Net Worth. He wrote this to me:
Re net worth, I am just amazed how little this seems to be of interest and I read very little about the concept in the UK financial websites / papers.
Would be good to have a session on how various people 'run' their personal finance - for example I have a spreadsheet with various tabs and update my Fidelity S&S ISA and separate share tabs weekly with all sorts of info, then do a 'net worth' and 'balance sheet' each month and save on a master tab. I also have tabs for pension, retirement planning, spend and savings targets. All fine as far as it goes, but is there a 'master class' podcast on the basics you should keep tabs on
So I took this as a prompt to explore the concept of Net Worth in a bit more detail.
In this session, you'll discover:
The simple definition of Net Worth
Why, even though it sounds simple enough, it can be tricky to work out what your future Net Worth needs to be
A possible formula for working out whether your Net Worth is where it should be
Why it is essential always to work in today's money
My formulas for working out what your future Net Worth needs to be
...and how to work back from there to find out what you should be doing now
Next week, I'll answer the second part of David's question and look at some things you should be tracking as you go along. Remember there's a cheatsheet for this session, which summarises the calculation and the rationale [Insert Cheatsheet Leadbox here]
Resources mentioned in this show
Podcast: Session 93 - Net Worth: Define It, Build It, Protect It Website: Networth IQ Book: The Number Book: The Millionaire Next Door Video: Five sources of Inspiration and Motivation Podcast: Session 79 - Financial Forecasting with Andy Hart Calculator: Voyantist Financial Independence
Join the conversation
I love to read and respond to your comments, so please do join in and share. Question: Have you calculated what you need to achieve before you retire?
Share the love
Hugs and kisses to Dcaaaz for their review this week - much appreciated!
If this show is of any use to you, it would help me massively if you would take the time to leave me a review on iTunes. This has a huge impact on keeping me near the top of the rankings, which in turns helps more people to find the show and to subscribe. Just click the button below: