Oct 26, 2016
This week, I'm talking to a financial coach called Simonne Gnessen, author of Sheconomics and Founder of Wise Monkey Financial Coaching, who works with people in all kinds of financial situations to help them deal with their personal finances more effectively. There's a lot to learn here, and some practical advice too for changing financial behaviour.
Podcast: Subscribe in iTunes | Play in new window | Download
Sponsor Message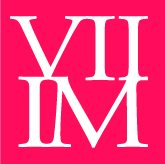 This podcast is brought to you with the help of Seven Investment Management, a firm of investment managers based in London. They specialise in multi-asset investing, bringing institutional investing techniques to ordinary people like you and me. 7IM put their name to my show and to my site because they believe in what I'm doing, trying to get decent, easy-to-understand financial information out to the world. I'm very grateful to them for their support. You can see what they're up to at 7im.co.uk
Changing Financial Behaviour
I've been aware of Simonne and her work for some time, and I can't quite believe it has taken me this long to get her on to the show. It turns out she regularly recommends that her clients listen to this show, for which I'm very grateful. Simonne is carving a special niche for herself in the UK as a most unusual creature, a financial coach. I ask her about her work and the difference she has made in people's lives, specifically regarding changing financial behaviour
One tip which Simonne suggested was to ask yourself this question:
"If money came to tea, how would it behave,what would it look like, how long would it stay and what would it say about your relationship with it?"
The answers to that question might give you some idea of how your relationship to money is, or is not optimal.
It's a great interview, and Simonne's heart for her clients really comes across - enjoy!
Resources mentioned in this week's show
Simonne's website: Wise Monkey Financial Coaching
Book: Sheconomics, by Simonne Gnessen
Card game: Money Habitudes
Course: Do Something Different
Training: Financial Coach Practitioner Certificate
Resource for business owners: Beanbag (Simonne didn't mention this on the call, but it's worth a look)
Transcript
And, as always, a full transcript is available by clicking the mahoosive blue button below:
Join the conversation
I love to read and respond to your comments, so please do join in and share.
Question: What resonated with you from what Simonne talked about? Why? And what might you do differently as a result?
Share the love
If this show is of any use to you, it would help me massively if you would take the time to leave me a review on iTunes. This has a huge impact on keeping me near the top of the rankings, which in turns helps more people to find the show and to subscribe. Just click the button below: