Sep 28, 2016
Last week we asked some searching questions in a bid to know ourselves a little better when it comes to our relationship with money. This week I want to look at some common money mistakes and how to avoid them. That way, we might have a chance of seeing these mistakes coming, and maybe just side-step them before they derail us.
Podcast: Subscribe in iTunes | Play in new window | Download
Sponsor Message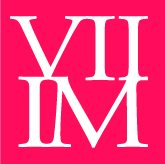 This podcast is brought to you with the help of Seven Investment Management, a firm of investment managers based in London. They specialise in multi-asset investing, bringing institutional investing techniques to ordinary people like you and me. 7IM put their name to my show and to my site because they believe in what I'm doing, trying to get decent, easy-to-understand financial information out to the world. I'm very grateful to them for their support. You can see what they're up to at 7im.co.uk
Seven Common Money Mistakes
If we want to make the best financial decisions possible, it makes sense to learn from others' mistakes. No sense in reinventing the wheel if someone else has been there and done it. So this week I want to look some common money mistakes that I have seen all too frequently during my time as an adviser. The longer I do this job, the more convinced I am that a large part of my job is to coach people not to make these mistakes!
The seven common mistakes I see all too often are:
Taking either too little or too much interest in your finances
Getting lulled into a false sense of achievement
Underestimating longevity
Procrastination
Coming over all emotional
Making investment decisions based on news flow
Rushing into retirement
Listen to the show to see how I suggest you avoid each of these...
Join the conversation
I love to read and respond to your comments, so please do join in and share.
Question: Have you made any of the mistakes listed here? If so, what was the outcome? And what would you do differently next time?
Share the love
If this show is of any use to you, it would help me massively if you would take the time to leave me a review on iTunes. This has a huge impact on keeping me near the top of the rankings, which in turns helps more people to find the show and to subscribe. Just click the button below: