Aug 31, 2016
Over the past eight weeks, we've covered the basics of investing; enough so you can probably get started. Now I want to round up what we've learned in ten steps to investment success.
Podcast: Subscribe in iTunes | Play in new window | Download
Sponsor Message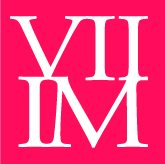 This podcast is brought to you with the help of Seven Investment Management, a firm of investment managers based in London. They specialise in multi-asset investing, bringing institutional investing techniques to ordinary people like you and me. 7IM put their name to my show and to my site because they believe in what I'm doing, trying to get decent, easy-to-understand financial information out to the world. I'm very grateful to them for their support. You can see what they're up to at 7im.co.uk
Ten Steps To Investment Success
Clearly, there is more to investing than we've been able to cover in about four hours of podcast time over the past eight weeks. But what we have learned is probably enough for most folks to dip their toes into the deep waters of investing.
What follows is the past eight weeks distilled into ten clear steps for you to follow. Listen back to sessions 1-8 of this season for more clarification on anything I go through.
In this session, you'll discover:
How to get clear on what you're aiming for with your investments
How to increase your savings level without it hurting
How and where to get your risk tolerance measured
Why you should stick to strategic asset allocation and ignore tactical allocation
The easiest way to get all this stuff right
How and why you should choose your platform and tax wrapper
How often you should review your portfolio and what you should consider when you do
How to make sure you get out of your own way when investing
---

---
Resources mentioned in this week's show
Risk Measurement: myrisktolerance.com Platform Guide: the lang cat guide to direct platform investing And of course, there's a full transcript of the show available by clicking the big blue button below!
Join the conversation
I love to read and respond to your comments, so please do join in and share.
Question: How many of these steps have you taken?
Share the love
If this show is of any use to you, it would help me massively if you would take the time to leave me a review on iTunes. This has a huge impact on keeping me near the top of the rankings, which in turns helps more people to find the show and to subscribe. Just click the button below: