Aug 3, 2016
Last week we talked about asset allocation and choosing the right kinds of assets and funds to invest for your future. These days, most people invest via something called a platform. This week I'll be looking at why that is the case, whether or not that approach is right for you, and what criteria you should look at when choosing a platform.
Podcast: Subscribe in iTunes | Play in new window | Download
Sponsor Message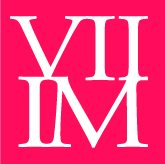 This podcast is brought to you with the help of Seven Investment Management, a firm of investment managers based in London. They specialise in multi-asset investing, bringing institutional investing techniques to ordinary people like you and me. 7IM put their name to my show and to my site because they believe in what I'm doing, trying to get decent, easy-to-understand financial information out to the world. I'm very grateful to them for their support. You can see what they're up to at 7im.co.uk
Choosing a platform
Now I have looked at platforms before in Season One of this show. Listen back to Sessions 11 and 75. These will give you some more depth if you want to add to today's session. But by the end of today's episode, you should be have everything you need to know and everything you need to do to when choosing a platform.
In this session, you'll discover:
What a platform really is
How to choose one over the other (hint: it's pretty subjective)
The key differences between adviser platforms and direct to consumer (D2C) platforms
Why you should do your homework before choosing your platform
The charges you need to look out for
Why it's OK to dip your toes in and try a platform out...
Resources mentioned in this week's show
Podcast: Season 1, Session 11 - Platforms, Wrappers and Funds Podcast: Season 1, Session 75 - Direct Investment Platforms with Mark Polson Podcast: Season 1, Session 125 - The Rise of the Robo-Adviser, with Al Rush Download: Pricing guide to direct platforms, from The Lang Cat
Previous episodes in this season
Podcast: Season 2, Episode 1 - Why Invest? Podcast: Season 2 Episode 2 - Risk, Volatility & Timescale Podcast: Season 2 Episode 3 - Know Yourself: Risk Tolerance & Risk Capacity Podcast: Season 2 Episode 4 - Practical Asset Allocation Try Audible for Free
---
Free email course - Learn How To Invest
---
And of course, there is a full transcript available by clicking the big blue button below:
Join the conversation
I love to read and respond to your comments, so please do join in and share.
Question: Have you chosen a platform? What made up your mind which to use?
Share the love
If this show is of any use to you, it would help me massively if you would take the time to leave me a review on iTunes. This has a huge impact on keeping me near the top of the rankings, which in turns helps more people to find the show and to subscribe. Just click the button below: