May 8, 2017
Today I'm chatting to one of the most influential people in UK financial planning, Paul Armson. Paul coaches advisers in the UK and beyond who want to adopt lifestyle financial planning. He's written a new book, called Enough, and has created a really interesting new app which those of you wanting to make a start with your own financial planning are going to love.

Podcast: Subscribe in iTunes | Play in new window | Download
Sponsor Message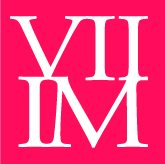 This podcast is brought to you with the help of Seven Investment Management, a firm of investment managers based in London. They specialise in multi-asset investing, bringing institutional investing techniques to ordinary people like you and me. 7IM put their name to my show and to my site because they believe in what I'm doing, trying to get decent, easy-to-understand financial information out to the world. I'm very grateful to them for their support. You can see what they're up to at 7im.co.uk
Enough
This episode is being released on Monday 8th May 2017 which is the start of Financial Planning Week here in the UK. This is a project designed to spread the word about professional financial planning and advisers up and down the country are putting on surgeries, delivering seminars, writing blogs, creating videos, and appearing on TV and radio to get the message out. This episode is my contribution to Financial Planning Week.
Now my conversation with Paul is pretty wide-ranging, taking in the difference between financial advice and financial planning, the way he explains lifetime cashflow (which is super-useful), and the three different kinds of people he has seen throughout his career, and what each group needs to do.
Resources
Book: Enough, How Much Money Do You Need For The Rest Of Your Life? Website: Envision Your Money
For Advisers: Free video course to help you take your professionalism to the next level
Website: Financial Planning Week
Share the love
If this show is of any use to you, it would help me massively if you would take the time to leave me a review on iTunes. This has a huge impact on keeping me near the top of the rankings, which in turns helps more people to find the show and to subscribe. Just click the button below: