Apr 26, 2017
When Rob Dix, one half of the Property Podcast duo Rob & Rob, approached me and asked if I would have him on to talk about his new book, How To Be A Landlord, I wanted to do it because I owe those guys quite a lot. But more than that, I knew Rob would bring amazing value to the thousands of you listening who are, or who aspire to be property investors.

Podcast: Subscribe in iTunes | Play in new window | Download
Sponsor Message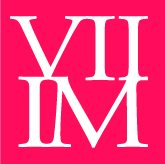 This podcast is brought to you with the help of Seven Investment Management, a firm of investment managers based in London. They specialise in multi-asset investing, bringing institutional investing techniques to ordinary people like you and me. 7IM put their name to my show and to my site because they believe in what I'm doing, trying to get decent, easy-to-understand financial information out to the world. I'm very grateful to them for their support. You can see what they're up to at 7im.co.uk
How To Be A Landlord
Rob raises an excellent point in my conversation with him that once you buy a rental property, you not only become a property investor, you also become a landlord. There's loads of information on the former, but precious little on the latter, and Rob's new book is aiming to fill that void.
In this week's value-packed show, you'll learn:
Why adding property investing into your overall mix is a great idea, and why it might not be
Why understanding your responsibilities as a landlord might make or break the success of your property investment
How to go about finding tenants, and how to reference them correctly
The importance of a good tenancy agreement
How to have a happy relationship with your tenants
How to deal effectively with things that go wrong
The pros and cons of managing your property yourself or hiring a managing agent
How to find a good agent if you opt for that route
Rob then suggests going through his checklist for all the above to make sure you're doing the right things. You can get the checklist by clicking that massive yellow button just below. See it? Yep, that one...

Resources
Firstly, there's the book itself, How To Be A Landlord, which you can get from Amazon by clicking the image to the left Podcast: Property Geek Website: Property Geek
Share the love
If this show is of any use to you, it would help me massively if you would take the time to leave me a review on iTunes. This has a huge impact on keeping me near the top of the rankings, which in turns helps more people to find the show and to subscribe. Just click the button below: