Feb 15, 2017
Regular listeners will know that I've been reading and learning a great deal about behavioural finance over the past 18 months or so. It has had a profound effect on the way I think about investing and the way I deal with my clients. Today I get to speak to the man who has written, for me the most accessible and actionable book on the subject, The Laws of Wealth, by Daniel Crosby.

Podcast: Subscribe in iTunes | Play in new window | Download
Sponsor Message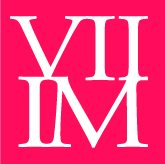 This podcast is brought to you with the help of Seven Investment Management, a firm of investment managers based in London. They specialise in multi-asset investing, bringing institutional investing techniques to ordinary people like you and me. 7IM put their name to my show and to my site because they believe in what I'm doing, trying to get decent, easy-to-understand financial information out to the world. I'm very grateful to them for their support. You can see what they're up to at 7im.co.uk
The Laws of Wealth
I'm splitting my conversation with Daniel Crosby into two parts as it is nearly 50 minutes long, but don't worry, I'm releasing both parts simultaneously so you don't have to wait a week for part two! In part one, we take a look at a few of Daniel's ten laws for behavioural self-management. And here in part two, we look at why those rules are not enough, and how he is helping his clients invest in such as way that some of the rules can be automated.
Resources
Book: The Laws of Wealth on Amazon (affiliate link)
Website: Nocturne Capital
Twitter: Daniel Crosby on Twitter
LinkedIn: Daniel Crosby on LinkedIn
Competition
Head over to part one of this conversation to enter the competition!
Share the love
If this show is of any use to you, it would help me massively if you would take the time to leave me a review on iTunes. This has a huge impact on keeping me near the top of the rankings, which in turns helps more people to find the show and to subscribe. Just click the button below: