Sep 14, 2016
In this episode, I chat to Michael F. Kay, a Certified Financial Planner from the US and author of a new book called the Feel Rich Project. I was approached by Michael's people and offered a pre-release version of the book. Prior to the interview, I had skimmed it, but since I have read it properly, and it's a great read, not least because it's a great reminder to keep money its place. I think you'll enjoy this interview.
Podcast: Subscribe in iTunes | Play in new window | Download
Sponsor Message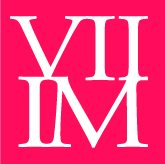 This podcast is brought to you with the help of Seven Investment Management, a firm of investment managers based in London. They specialise in multi-asset investing, bringing institutional investing techniques to ordinary people like you and me. 7IM put their name to my show and to my site because they believe in what I'm doing, trying to get decent, easy-to-understand financial information out to the world. I'm very grateful to them for their support. You can see what they're up to at 7im.co.uk
The Feel Rich Project with Michael F. Kay
The thing which attracted me most to Michael's book when his team approached me was its title, The Feel Rich Project. It is a great reminder that feeling rich is about much more than having money. But the book isn't just full of touchy-feely stuff, there are some really practical steps to take, with worksheets to help you along.
I really got a sense that Michael is a kindred spirit, keen to spread the message that simple financial planning can lead to major freedom in many other areas of life.
Resources mentioned in this week's show
Michael's Book: The Feel Rich Project
Email Michael for the worksheets: Click here and don't forget to attach proof that you have bought the book!
Contact Michael on Twitter And of course, there's a full transcript of the show available by clicking the big blue button below!
Join the conversation
I love to read and respond to your comments, so please do join in and share.
Question: Did Michael's message resonate with you? If so, how?
Share the love
If this show is of any use to you, it would help me massively if you would take the time to leave me a review on iTunes. This has a huge impact on keeping me near the top of the rankings, which in turns helps more people to find the show and to subscribe. Just click the button below: