May 25, 2016
This whole website is dedicated to giving you enough information that never need to take financial advice. But there are points during all our lives, when the money spent on getting good quality advice will be worth many times the cost of advice. What are those triggers that let you know when to seek financial advice, and how do you recognise them?
Podcast: Subscribe in iTunes | Play in new window | Download
Sponsor Message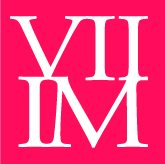 This podcast is brought to you with the help of Seven Investment Management, a firm of investment managers based in London. They specialise in multi-asset investing, bringing institutional investing techniques to ordinary people like you and me. 7IM put their name to my show and to my site because they believe in what I'm doing, trying to get decent, easy-to-understand financial information out to the world. I'm very grateful to them for their support. You can see what they're up to at 7im.co.uk
When to seek financial advice
Increasingly these days I'm getting emails from listeners suggesting subjects for podcast sessions. That's excellent, because it saves me from coming up with them! Tony from Reading is one such listener who wrote:
Is there a rule of thumb we can use to teach us when to use a professional and when to make our own decisions ?
e.g. If I am switching a stocks & shares ISA from one provider to another - what to look out for that indicates the need for professional advice ? Or can I just go for it ?
e.g Pensions. Is it OK to simply switch pensions provider to get a more flexible product, a better deal or better service ? What are the watch outs - and when should we call an IFA ?
That's an excellent question, and a good one to get my teeth into!
In this session, you'll discover:
The three steps that everyone needs to take to succeed with money
Why you don't need to seek advice
When you should consider it
When you really, really do need to seek professional advice
Which professionals to see, and when - it's not all about IFAs you now!
Thanks to Tony for the idea for this session; I hope it clarifies things for him, and for all of you!
Resources mentioned in this show:
Course: Learn How To Invest
Podcast: Session 75 - Direct Investment Platforms with Mark Polson
Website: Morningstar
Website: MoneySupermarket.com
Podcast: Session 22 - All About Trusts
And of course, there's always the transcript for this show, which you can get by hitting the big blue button below:
Join the conversation
I love to read and respond to your comments, so please do join in and share. Question: Can you think of any other times when you should or shouldn't seek advice? Let me know in the comments...
Share the love
If this show is of any use to you, it would help me massively if you would take the time to leave me a review on iTunes. This has a huge impact on keeping me near the top of the rankings, which in turns helps more people to find the show and to subscribe. Just click the button below: