May 18, 2016
With rising house prices and tight mortgage lending criteria, it can be harder than ever for first time house buyers to make that first step onto the housing ladder. Fortunately, Her Majesty's government is riding to the rescue
This week I'm going to be talking to listener Simon Hancock, who knows this market inside out, having recently gone through the process himself…
Podcast: Subscribe in iTunes | Play in new window | Download
Sponsor Message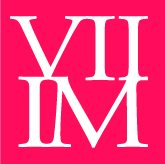 This podcast is brought to you with the help of Seven Investment Management, a firm of investment managers based in London. They specialise in multi-asset investing, bringing institutional investing techniques to ordinary people like you and me. 7IM put their name to my show and to my site because they believe in what I'm doing, trying to get decent, easy-to-understand financial information out to the world. I'm very grateful to them for their support.
You can see what they're up to at 7im.co.uk
Getting on to the housing ladder with shared ownership
Right, let's crack on! Simon Hancock emailed me suggesting that I might do a session on the various schemes that are available to help house buyers, well, buy a house. It was so clear from the email that Simon had done the research and that he knew his onions, that I fired one straight back and asked if I could interview him. He kindly agreed, and this session is the result.
In this session, you'll discover:
The different methods which new homebuyers can get help from the government
The pros and cons of these shared ownership schemes
The mechanics of how they work, and what to watch for
Which options might be suited for which people
How you can prepare for owning your first home, and the financial side of doing so.
I'm grateful to Simon for his input, both in coming up with the idea for the show, and for doing the homework so I didn't have to! And also for putting up with a pretty ropey Skype connection…
Resources mentioned in this show:
Website: Gov.uk site on shared ownership
Join the conversation
I love to read and respond to your comments, so please do join in and share. Question: Have you used a shared ownership scheme to buy a house? What was your experience?
Share the love
If this show is of any use to you, it would help me massively if you would take the time to leave me a review on iTunes. This has a huge impact on keeping me near the top of the rankings, which in turns helps more people to find the show and to subscribe. Just click the button below: