Feb 10, 2016
Income tax is a fact of life for most people, but income tax planning opportunities are available to everyone who needs them, if you know where to look. In this week's show I cover the obvious and not-so-obvious income tax planning tips you need to know.

Podcast: Subscribe in iTunes | Play in new window | Download
Sponsor Message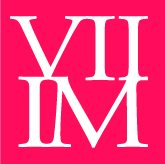 This podcast is brought to you with the help of Seven Investment Management, a firm of investment managers based in London. They specialise in multi-asset investing, bringing institutional investing techniques to ordinary people like you and me. 7IM put their name to my show and to my site because they believe in what I'm doing, trying to get decent, easy-to-understand financial information out to the world. I'm very grateful to them for their support.
You can see what they're up to at 7im.co.uk
Income tax planning
The current and previous governments have done a great deal to bring more people out of paying income tax by increasing allowances, of which more in a minute. For those of us who do pay tax, there are plenty of ways of saving tax legitimately and that's what we're looking at today.
By the way, I'm guessing there are not too many bazillionaire footballers and pop stars listening to this. These are the kinds of people who have fallen foul to tax avoidance schemes which turned bad.
Needless to say I'm not a fan of anything dodgy. In fact, I wrote a blog about the difference between tax avoidance and tax evasion, and why I think it is right and proper that we pay tax, even while using all the many allowances and reliefs that are offered to us to reduce tax.
BTW, this is a session geared towards UK taxpayers, as I have no idea how tax works anywhere else in the world!
In this session, you'll discover:
How income tax works
All the allowances which are available from April 2016
All about about income tax reliefs – free money!
What you should do if you're in a relationship, to save income tax
How to use the coming facility of ISA restocking to your advantage
How to make the most of the new dividend allowance
Which tax wrappers you should use to take best advantage of income tax planning angles
The new extended personal allowance, personal savings allowance and dividend allowance, coupled with the existing benefit of pensions and ISAs will mean that the vast majority of people could well pay zero tax on all their investments and pensions (except when you take money out of a pension). It's just a matter of organising things in the best way possible.
Also, watch for the articles and videos on the MeaningfulMoney.tv site. I put out a blog post on Monday, the podcast on Wednesday and a video on Friday, and February is tax month, so that'll be the general theme, at least until I run out of stuff to talk about!
If you have any questions about this personal taxation overview, leave a comment below.
Resources mentioned in the show
Podcast: Personal Taxation Overview – including a downloadable cheatsheet with worked income tax examples
Join the conversation
I love to read and respond to your comments, so please do join in and share. Question: What income tax planning measures have you taken? Have you invested in different tax wrappers?
Share the love
Hugs and kisses to Troy50, Rob Mildren and Steve Binns for their reviews this week – much appreciated folks!
If this show is of any use to you, it would help me massively if you would take the time to leave me a review on iTunes. This has a huge impact on keeping me near the top of the rankings, which in turns helps more people to find the show and to subscribe.