Feb 3, 2016
Personal taxation is changing. It's been a while since we looked at this subject, one of life's inevitabilities, so let's dive in to my personal taxation overview, and see where we end up!

Podcast: Subscribe in iTunes | Play in new window | Download
Sponsor Message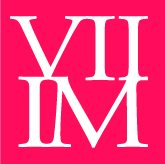 This podcast is brought to you with the help of Seven Investment Management, a firm of investment managers based in London. They specialise in multi-asset investing, bringing institutional investing techniques to ordinary people like you and me. 7IM put their name to my show and to my site because they believe in what I'm doing, trying to get decent, easy-to-understand financial information out to the world. I'm very grateful to them for their support. You can see what they're up to at 7im.co.uk
Personal Taxation Overview
Yes, tax is changing, as it often does. I heard somewhere that in the UK have the largest tax code, when printed out as a series of books, of any developed country in the world. I don't know if that is true, but one things for sure, it IS a complex thing to understand, and yet it is so necessary.
As ever though, I am here to simplify things for you and to cut down the reams of paper into bite-size chunks that you can APPLY to your everyday life and investing. We'll cover the three main personal taxes: income tax, capital gains tax and inheritance tax.
This time, I'll be looking at what you need to know, and then over the next two weeks I'll look at what you can do to mitigate some of these taxes.
BTW, this is a session geared towards UK taxpayers, as I have no idea how tax works anywhere else in the world!
In this session, you'll discover:
All about walls and boxes - that's a model for understanding income tax!
The order your income is taxed in - it's important
All about changes happening in April which transform how your income is taxed
What is happening in April to the way interest on bank savings is paid
How capital gains tax works
How inheritance tax works
How much you can leave your beneficiaries when you die, without paying tax
It's tempting to get into some actionable stuff here, but listening to tax info is dry, so I wanted to keep it short-ish. Next week we'll look at income tax strategies, but for a visual cue to how this all works, download the cheatsheet by hitting the yellow button below.
Also, watch for the articles and videos on the MeaningfulMoney.tv site. I put out a blog post on Monday, the podcast on Wednesday and a video on Friday, and February is tax month, so that'll be the general theme, at least until I run out of stuff to talk about!
If you have any questions about this personal taxation overview, leave a comment below.
Show transcript
As always, there is a full transcript of this show available by clicking the big blue button below:
Join the conversation
I love to read and respond to your comments, so please do join in and share. Question: Is your tax situation going to be better or worse after the changes in April 2016? What are you doing about it?
Share the love
Hugs and kisses to Joshua Tharby for his review this week - much appreciated fella!
If this show is of any use to you, it would help me massively if you would take the time to leave me a review on iTunes. This has a huge impact on keeping me near the top of the rankings, which in turns helps more people to find the show and to subscribe. Just click the button below: