Nov 11, 2015
State Pensions are changing. Again. In this podcast I'll cover all you need to know about the State Pension changes in 2016, and show you how to make sure you have maximised your entitlement to this important state benefit…

Podcast: Subscribe in iTunes | Play in new window | Download
Sponsor Message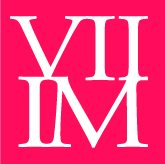 This podcast is brought to you with the help of Seven Investment Management, a firm of investment managers based in London. They specialise in multi-asset investing, bringing institutional investing techniques to ordinary people like you and me. 7IM put their name to my show and to my site because they believe in what I'm doing, trying to get decent, easy-to-understand financial information out to the world. I'm very grateful to them for their support. You can see what they're up to at 7im.co.uk
In this session you will discover:
What the new State Pension will look like in 2016
The impact National Insurance contributions has on the your pension entitlement
Why "contracting out" will reduce the pension you get one day
How to get a State Pension forecast
How to top-up in the special window of opportunity between now and April 2017
How to buy extra qualifying years through voluntary NI contributions
How to consider the State Pension Changes in 2016 in the context of your wider retirement planning
I realise that this subject will only be immediately relevant to a smallish proportion of my listeners, but it's impossible to have every episode serve everyone listening. If this does affect you and you have any questions, then do let me know. Otherwise, remember that retirement is a very, very long holiday with lots and lots of free time to fill. That'll cost you, so you need to get things in place to enjoy it to the full.
Join the conversation
I love to read and respond to your comments, so please do join in and share. Question: Are you affected by the State Pension changes in 2016? If so, how? And what are you doing about it?
Share the love
My thanks to MonsoonGold for her review this week! If this show is of any use to you, it would help me massively if you would take the time to leave me a review on iTunes. This has a huge impact on keeping me near the top of the rankings, which in turns helps more people to find the show and to subscribe. Just click the button below: