Nov 4, 2015
New rules governing pension death benefits which came into force in April 2015 have led to a large number of enquiries from people in deferred final salary pensions looking to transfer their benefits elsewhere.
But final salary, or defined benefit pensions are considered the gold standard of retirement planning, so why would these people want to transfer out, and are they crazy even to consider it? In today's show we'll look at all the ins and outs of this very thorny issue. This is an important one…
Podcast: Subscribe in iTunes | Play in new window | Download
Sponsor Message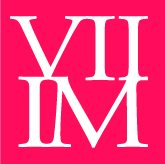 This podcast is brought to you with the help of Seven Investment Management, a firm of investment managers based in London. They specialise in multi-asset investing, bringing institutional investing techniques to ordinary people like you and me. 7IM put their name to my show and to my site because they believe in what I'm doing, trying to get decent, easy-to-understand financial information out to the world. I'm very grateful to them for their support. You can see what they're up to at 7im.co.uk
In this session you will discover:
Why the new pensions freedoms rules have led to lots of enquiries about transferring final salary pensions
The reasons people are giving for exploring transferring out
The mechanics of how transfers work
The factors you should consider if you're thinking about doing this
What the risks are in transferring out your defined benefit scheme
The essential steps you should take before proceeding
The ultimate reason for NOT proceeding with a final salary scheme transfer
After listening to this session, you may get the impression that I'm absolutely not in favour of transferring DB schemes. That's not true, but for the vast majority of people the guarantees of DB schemes are worth their weight in gold and when compared to the many risks involved in transferring, 999 out of 1000 schemes will be best left where they are.
Please think very carefully about making the decisions to transfer and do seek competent advice.
Join the conversation
I love to read and respond to your comments, so please do join in and share. Question: Are you looking into transferring your final salary pension scheme? If so, what are your reasons?
Share the love
My thanks to AmyInMorden for her review this week!
If this show is of any use to you, it would help me massively if you would take the time to leave me a review on iTunes. This has a huge impact on keeping me near the top of the rankings, which in turns helps more people to find the show and to subscribe. Just click the button below: