Oct 14, 2015
The mortgage application process got more difficult last year, and right now, I'm experiencing this first hand. Today I talk to leading mortgage broker Andrew Montlake of Coreco, and he's going to tell us what we need to KNOW, and what we need to DO when applying for a mortgage.

Podcast: Subscribe in iTunes | Play in new window | Download
Sponsor Message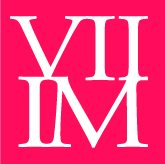 This podcast is brought to you with the help of Seven Investment Management, a firm of investment managers based in London. They specialise in multi-asset investing, bringing institutional investing techniques to ordinary people like you and me. 7IM put their name to my show and to my site because they believe in what I'm doing, trying to get decent, easy-to-understand financial information out to the world. I'm very grateful to them for their support. You can see what they're up to at 7im.co.uk
In this session you will discover:
What the mortgage application process involves
How the Mortgage Market Review has made applying for a mortgage more difficult
Why affordability is a bigger deal than income multiples when working out how much you can borrow
How to make your life easier when applying for a mortgage
The advantages of using a mortgage broker over going direct
Since recording this session, my mortgage has been agreed, thankfully! But the whole mortgage application process has really got me thinking and I'll be putting together a blog post about it very soon. in the meantime, there is tons of value in this conversation with Monty - enjoy!