Mar 15, 2017
Last week we covered, very much in outline about income in retirement. This week we need to dive deeper, and get even more practical, and talk about securing an income in retirement.

Podcast: Subscribe in iTunes | Play in new window | Download
Sponsor Message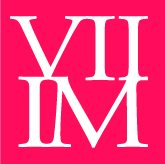 This podcast is brought to you with the help of Seven Investment Management, a firm of investment managers based in London. They specialise in multi-asset investing, bringing institutional investing techniques to ordinary people like you and me. 7IM put their name to my show and to my site because they believe in what I'm doing, trying to get decent, easy-to-understand financial information out to the world. I'm very grateful to them for their support. You can see what they're up to at 7im.co.uk
Securing An Income In Retirement
When I talk about securing an income in retirement, I use that word carefully. I mentioned last week the difference between secured and unsecured income in retirement. I want to dive in and look at the subject of securing an income in retirement this week and address unsecured income in a couple of weeks' time...
Resources
Website: Find an adviser at Unbiased
Website: Money Advice Service Annuity Comparison site
Website: Check your state pension
Website: Pensions Advice Service page on annuity types
Share the love
If this show is of any use to you, it would help me massively if you would take the time to leave me a review on iTunes. This has a huge impact on keeping me near the top of the rankings, which in turns helps more people to find the show and to subscribe. Just click the button below: