Feb 8, 2017
As we near the end of Season Four, where we've covered the ins and outs, the hows and the whys of Building Wealth, we need to turn our mind to the reason for it all; the great transition to financial freedom, or, if you like, retirement.

Podcast: Subscribe in iTunes | Play in new window | Download
Sponsor Message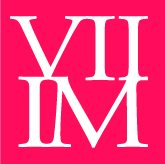 This podcast is brought to you with the help of Seven Investment Management, a firm of investment managers based in London. They specialise in multi-asset investing, bringing institutional investing techniques to ordinary people like you and me. 7IM put their name to my show and to my site because they believe in what I'm doing, trying to get decent, easy-to-understand financial information out to the world. I'm very grateful to them for their support. You can see what they're up to at 7im.co.uk
The Great Transition
Having spent all this time talking about building wealth, we're now looking to start spending it. That's the subject of Season Five of The MeaningfulMoney podcast coming up in a couple of weeks, but in today's episode, I want to pave the way…
In this session, you'll discover:
The reasons why retirement is no longer a line in the sand
What that means for you
Why you should keep reassessing your progress towards your goals
Why you should keep reassessing your goals tin light of your progress
Why it's important to keep your head down
Why you should probably avoid lifetstyling
What on earth lifestyling actually is
Transcript
As always there is a transcript available for the entire show. you can get it by clicking the yuge blue button below: [Coming Soon]
Join the conversation
I love to read and respond to your comments, so please do join in and share.
Question: What has been the biggest thing you've learned or enjoyed in Season Four: Building Wealth?
Share the love
If this show is of any use to you, it would help me massively if you would take the time to leave me a review on iTunes. This has a huge impact on keeping me near the top of the rankings, which in turns helps more people to find the show and to subscribe. Just click the button below: