Mar 22, 2017
The first MeaningfulMoney was back in November 2012, and today I hit another big milestone of 200 episodes. And this week, for something a little different, I'm delighted to welcome Mark Schaefer, who hijacks my show for his own purposes...

Podcast: Subscribe in iTunes | Play in new window | Download
Sponsor Message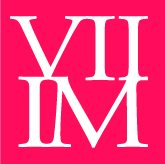 This podcast is brought to you with the help of Seven Investment Management, a firm of investment managers based in London. They specialise in multi-asset investing, bringing institutional investing techniques to ordinary people like you and me. 7IM put their name to my show and to my site because they believe in what I'm doing, trying to get decent, easy-to-understand financial information out to the world. I'm very grateful to them for their support. You can see what they're up to at 7im.co.uk
Celebrating Session 200
Long-time listeners will remember Session 100, when I brought in my daughters, then aged 15 and 12, to ask a bunch of questions. It was giggly fun, but not rich, insightful content.
This time Mark Schaefer, educator, consultant and author of six books including his most recent, KNOWN, asks some much more insightful questions than Ellie & Kate Matthew(!), including a bunch of questions asked by YOU!
I'm grateful to Mark for helping me out with this episode. Stay tuned for an extra special episode on Friday this week when I turn the tables on Mark and interview him about KNOWN, which features MeaningfulMoney as a case study.
Resources
Mark's Website: Businesses Grow
Book: KNOWN
Mark on Twitter: @markwschaefer
Transcript
As always there is a transcript available for the entire show. you can get it by clicking the huge blue button below: [Coming Soon]
Share the love
If this show is of any use to you, it would help me massively if you would take the time to leave me a review on iTunes. This has a huge impact on keeping me near the top of the rankings, which in turns helps more people to find the show and to subscribe. Just click the button below: