Jan 27, 2016
Most of us leave our retirement savings later than we should. The best way is to start saving as early as possible, but how many 20 year olds do you know who are planning for their retirement?! But if you have left it late, all is not lost, and in this session I'll be giving you some top retirement savings tips to help you catch up…

Podcast: Subscribe in iTunes | Play in new window | Download
Sponsor Message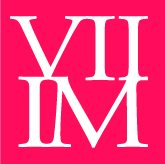 This podcast is brought to you with the help of Seven Investment Management, a firm of investment managers based in London. They specialise in multi-asset investing, bringing institutional investing techniques to ordinary people like you and me. 7IM put their name to my show and to my site because they believe in what I'm doing, trying to get decent, easy-to-understand financial information out to the world. I'm very grateful to them for their support. You can see what they're up to at 7im.co.uk
Retirement savings tips for late starters
So, you've hit your 40s, or even your 50s and you realise with a gulp that you haven't taken your retirement savings very seriously thus far. It's time to take action, and while it might seem like you have a mountain to climb, there's no better time to set off climbing than right now.
You'll need to strap in though, and get serious. But you can do that. After all, it's your future on the line. So, as usual, I'll cover a couple of mindset things you need to know first, and then spend the rest of the time looking at some practical things you can do to achieve you goal of retiring before you hit age 85.
In this session, you'll discover:
That it's never too late, but that the right time to start is NOW!
That you are the only person who really cares about your own future comfort
The biggest hurdle to jump BEFORE you can save effectively towards retirement
How to make savings increase over time, on auto-pilot
The power of reducing outgoings, and where to do that first
That you can find money in all sorts of places you can put towards your future
How to get free money towards your retirement
The biggest factor working against your savings success
I'll say it again: it is never too late to make strides towards funding your retirement. The later you have left it, the more sacrifices you'll need to make, but this is your future comfort we're talking about, and the retirement savings tips discussed in this show are worth following up. You don't have to live like a monk now, but I am reminded of Dave Ramsey's favourite saying: Live like no-one else, so that later, you can live like no-one else.
If you're concerned about anything, leave a comment below.
Resources mentioned in this show
Video: Pay off debt quickly with the Debt Snowball
Podcast: Making More Money
Podcast: Direct Investment Platforms
Podcast: How much do I need to retire, with Todd Tresidder
Website: FinancialMentor.com (Todd's site)
As ever, a full transcript is available - just click the enormous blue button below!
Join the conversation
I love to read and respond to your comments, so please do join in and share. Question: Are you late in starting saving for your retirement? What steps are you taking to catch-up?
Share the love
Hugs and kisses to ACSWL, Lawrence Pease and davidnicholas59 for their reviews this week - much appreciated folks!
If this show is of any use to you, it would help me massively if you would take the time to leave me a review on iTunes. This has a huge impact on keeping me near the top of the rankings, which in turns helps more people to find the show and to subscribe. Just click the button below: